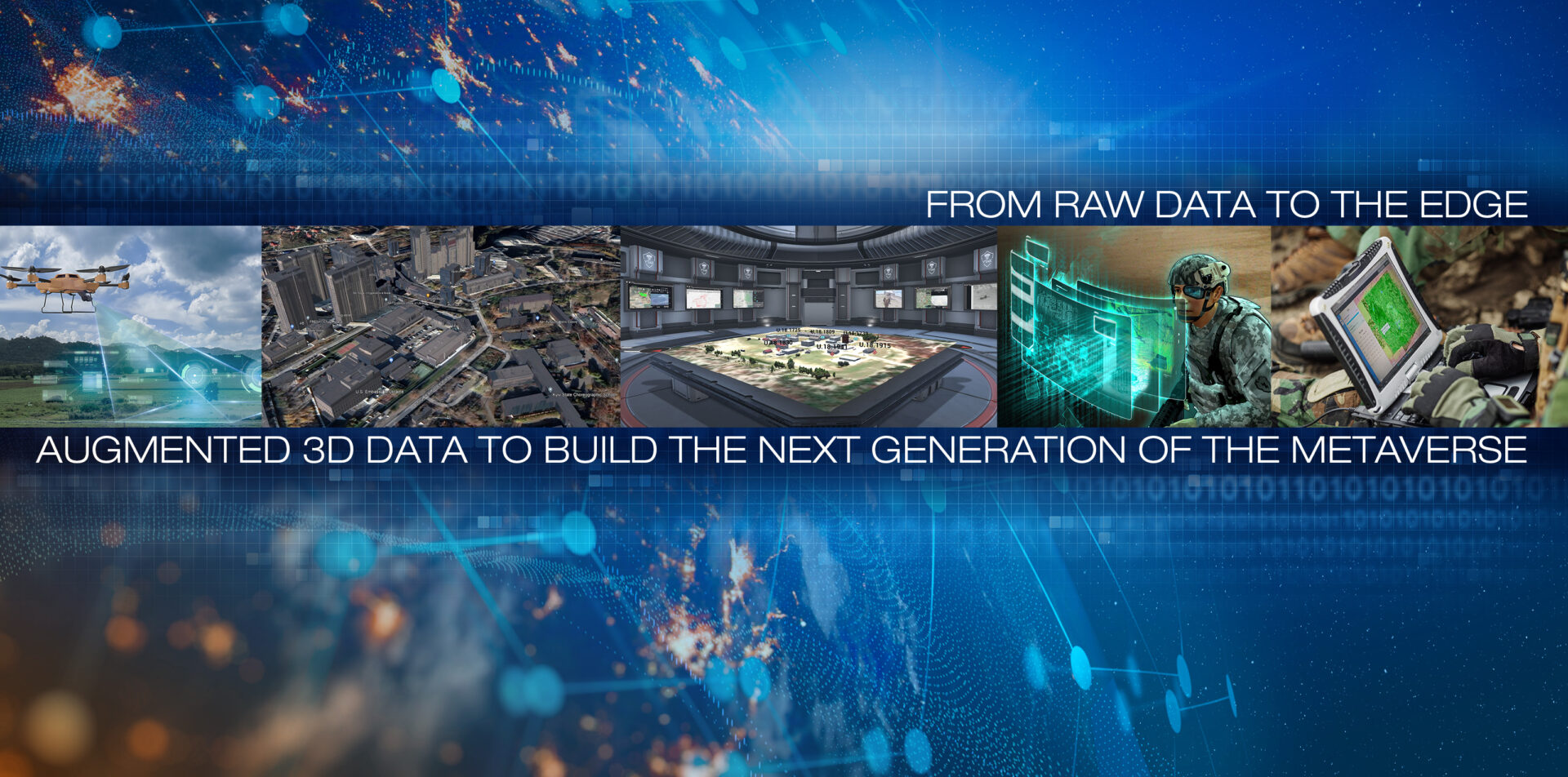 Applied Research Associates, Inc. is a 100% employee-owned international research and engineering company that provides innovative solutions to the edge with technologies and capabilities that are proven to make a difference, from competition through conflict. With the combined skills of advanced engineering capabilities and longstanding military experience, ARA's team develops leading-edge equipment and solutions to augment 3D data and build the next generation of the metaverse.
ARA recently showcased some of our leading-edge technologies at the 2023 GEOINT Symposium.
Hosted by the United States Geospatial Intelligence Foundation (USGIF), the 2023 GEOINT Symposium, themed "GEOINT: From Maps to Metaverse," brought together geospatial intelligence professionals from government, military, industry, and academia.
At the symposium, ARA showcased our broad range of technical expertise in defense technologies, including advanced GEOINT data and augmented reality (AR) and virtual reality (VR) solutions for mission planning and tactical situational awareness. Technologies included:
ARA's Jeff Lyons also presented a Lightning Talk at USGIF's 2023 GEOINT Symposium Innovation Hub titled "Faster GEOINT Acquisitions = Faster GEOINT."
Contact
Jeff Lyons
jlyons@ara.com
689-216-3016