HumanSim® Sedation and Airway
HumanSim: Sedation and Airway, a 3D virtual trainer for administering emergency anesthesia and managing breathing for critically-injured or ill patients, is now available for free from Virtual Heroes to support healthcare workers as they adapt to unprecedented requirements in the wake of the ongoing COVID-19 pandemic.
Virtual Heroes' online trainer is designed to help medical staff gain experience and improve quality of care, by coupling an immersive training environment with an advanced real-time physiology engine. The online software training program allows physicians, nurses, medics and other emergency personnel to practice Rapid Sequence Induction (RSI) and Moderate Sedation, techniques for quickly sedating and intubating patients.
The dynamic virtual human technology software simulates real patients, enabling users to sharpen their assessment and decision-making skills through observation of the physiological effects of their actions. Trainees are challenged by 10 separate scenarios that cover a wide variety of patients.  Workers can replay the scenarios in normal and expert modes as well as select a random scenario challenge. Reference documentation for all procedures is also available for download.
HumanSim: Sedation and Airway was original developed for the Army's Telemedicine & Advanced Technology Research Center (TATRC) by the Virtual Heroes Division of Applied Research Associates, Inc. in conjunction with the Duke Human Simulation and Patient Safety Center.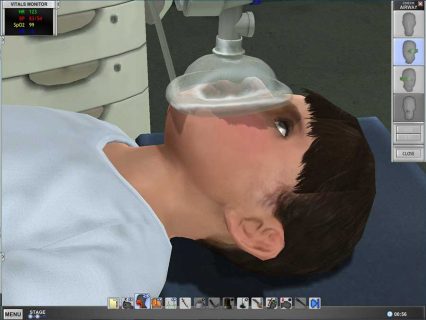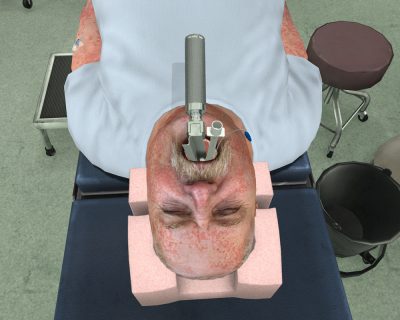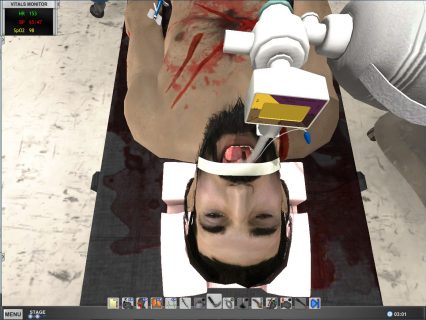 Marcia Clover  •  Tel: 919-747-7612