Fermat Capital Management, LLC (Fermat) recently signed an agreement to license ARA's state of the art hurricane model, HurLoss™. The agreement was signed via a re-seller agreement with Nasdaq, who is the technology host for ARA's model on the OASIS platform. 
Fermat is one of the largest investment managers in the insurance-linked securities (ILS) sector. ARA is a globally recognized research and engineering firm dedicated to safety and security solutions.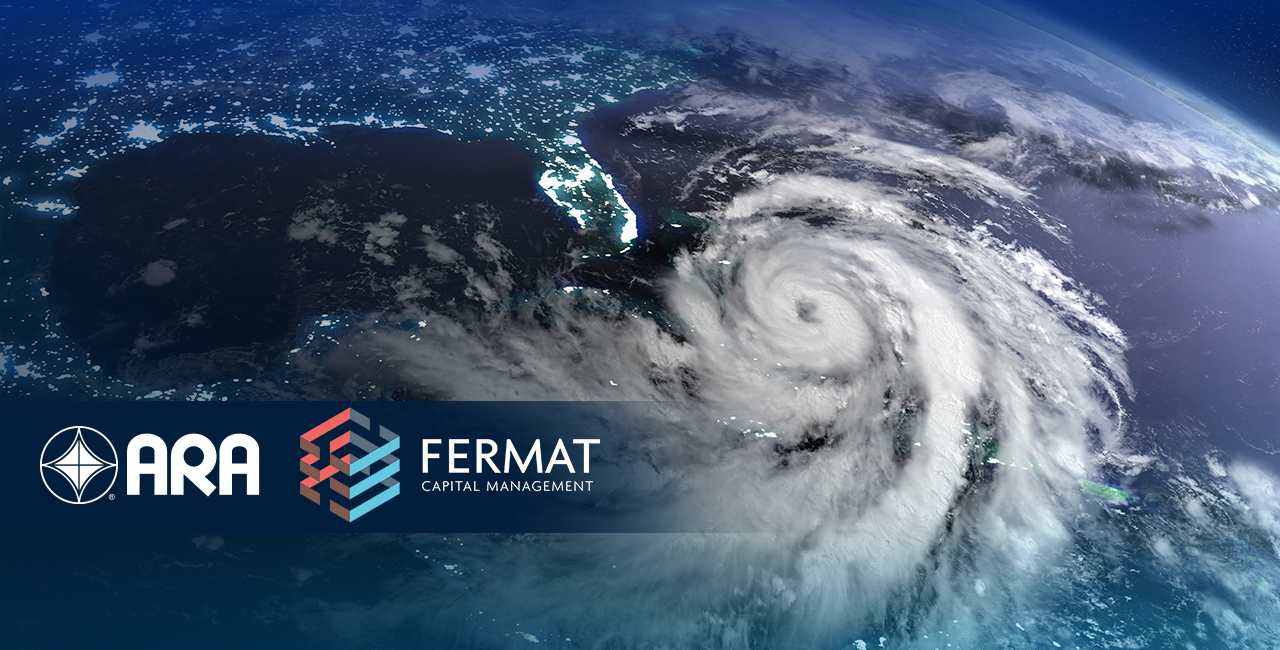 "ARA's engineering, first principles-based modeling provides us with an important perspective on the critical hazard of wind. We are impressed by the transparency of ARA's model, and the accessibility of their team. We expect new understanding with the addition of the HurLoss model which we will be able to pass on to our investors. The insights we gain from ARA will help us refine the continuing evolution of the transfer of risk."

John Seo, co-founder and managing director at Fermat
"ARA is thrilled to have a client with the pioneering track record of Fermat in the ILS market space," said George Freimarck, business leader for Catastrophe Modeling at ARA. "We are looking forward to partnering with Fermat to gain new insights for the peril of hurricane, insights which will enable Fermat to manage and grow their business."
ARA's HurLoss™ U.S. Hurricane model allows re/insurers, ILS managers and brokers to make superior underwriting and portfolio management decisions. ARA's hurricane model has been extensively published and peer reviewed. It has been the basis for structural design in hurricane-prone states since 1998 (ASCE 7) and accepted for use in Florida since 2000 (FCHLPM, FLOIR, FLDCA).
ARA's HurLoss™ is available via Nasdaq Risk Modelling for Catastrophes, an independent multi-vendor risk modelling solution for the re/insurance industry, powered by the Oasis Loss Modelling Framework.
For more information, please visit: www.ara.com/hurloss.
About Fermat Capital Management, LLC
Founded in 2001, Fermat Capital Management, LLC seeks alternative fixed income returns by focusing on new asset classes that offer potentially attractive risk premiums. With $10.1 billion in assets under management (as of 30 June 2022), Fermat provides investment management services for clients — including pension funds, sovereign wealth funds, endowments, charitable and philanthropic foundations, insurers, family offices, and private investors — from around the world. The Fermat team has deep expertise in insurance, banking, and capital markets and Fermat has served as an advisor to government bodies and national regulators. Fermat currently manages portfolios in two strategies: insurance-linked securities and trade finance.