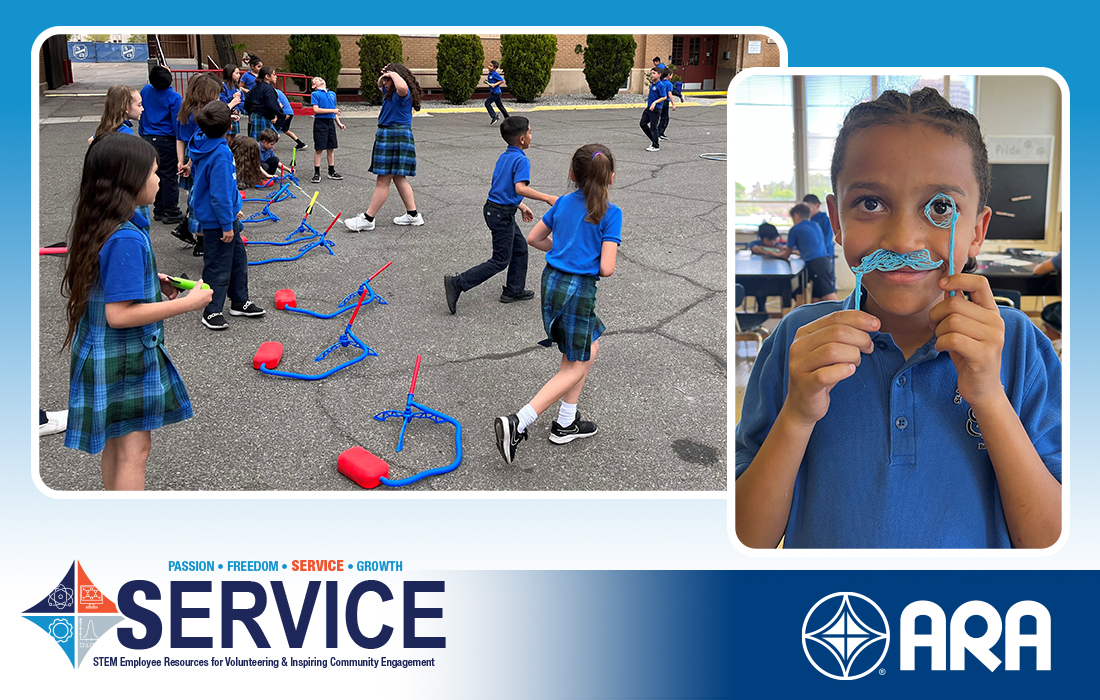 ARA's SERVICE Program supported the purchase of a classroom set of stomp rocket launchers for the St. Mary's Catholic School STREAM (science, technology, religion, engineering, art, and mathematics) class.
The class provides hands-on challenges for students to complete while exposing them to all varieties of science and engineering. The purchase helped build up the program, which serves junior kindergarten through 8th grade, in rocketry and design. With the new rocket launchers, the students designed, built and tested out their rockets. This part of the curriculum introduces rocketry design, shapes used in rockets, the reason these shapes are important, cause and effect, and propulsion.
In addition to the rocket launchers, additional funding was used to obtain a classroom set of 3D pens. The pens allow the students to start thinking in three dimensions and provide them with a way to make fast, inexpensive models of the structural projects they will design and build for the class.

ARA's STEM community fund has been designed with ARA's core value of service in mind. Under this program, ARA aims to inspire and motivate students to pursue STEM education.