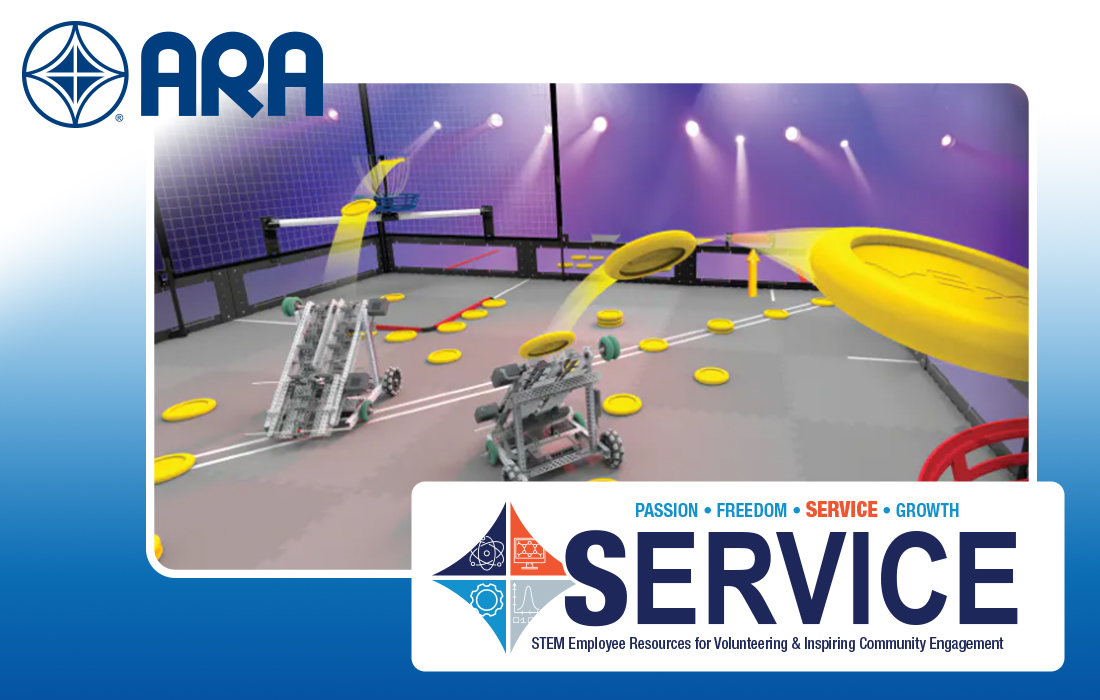 Recently, 40 middle school and high school aged teams from across New Mexico met at Cibola High School in Albuquerque to compete in the New Mexico State Championships for VEX Robotics. The competition, hosted by the Albuquerque Robotics League, encourages students to build and program robots to compete in a series of challenges.
ARA's SERVICE Program funded the purchase of full robotics game sets which will be utilized in the classroom as well as in state and regional championships. The robotics game sets directly impact roughly 110 Cibola High School students in coursework and as part of their afterschool robotics club in addition to the 200 – 400 students who participate and utilize these sets in competition.
ARA's STEM community fund has been designed with ARA's core value of service in mind. Under this program, ARA aims to inspire and motivate students to pursue STEM education.
---