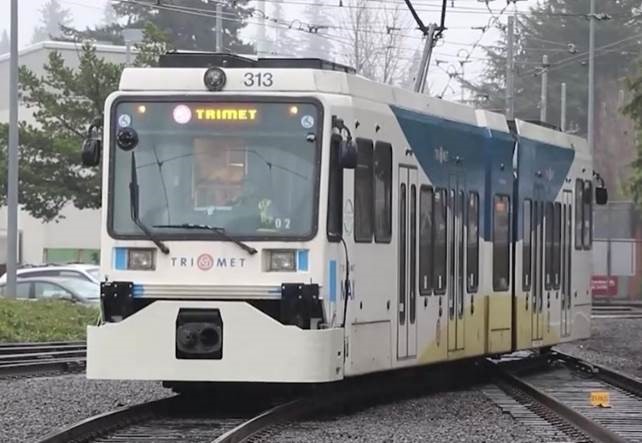 Applied Research Associates, Inc. (ARA) recently led an effort to improve safety for pedestrians and motorists across the country who may be struck by a light rail vehicle (LRV). ARA has engineered and tested retrofit bumpers for LRVs that significantly reduce injuries, repair and litigation costs, and system downtimes in the event of a collision.
Most crashes involving light rail vehicles (LRVs) occur with motor vehicles in shared right-of-way environments. While automobiles and their occupants are disproportionately vulnerable, past design specifications for LRVs in the U.S. only included safety requirements for the LRV, its passengers, and its operators – not other motor vehicles.
In the early 2000s, there was a growing emphasis in the LRV safety community to extend safety measures to include protection for pedestrians and passengers of motor vehicles that may be struck by an LRV. In response, research was conducted to evaluate the potential for mitigation of these injuries. Following this research, new safety standards, introduced in 2009, included crash safety design criteria for new LRVs requiring front-end bumpers. As a result, the inclusion of bumpers on new LRV designs is now common practice in the U.S. However, existing LRVs will continue to operate for decades without these crash safety features.
In an effort to improve crash safety of older LRVs, ARA's transportation experts engineered a prototype bumper and performed a detailed 3-D crash analysis that demonstrated that the addition of bumpers to LRVs can improve the safety of automobile occupants, reduce damage to the light rail vehicle, and result in lower potential costs to operators in the event of a collision.
"The number and severity of injuries caused by continued operation of these vehicles, as well as the ongoing costs to vehicle operators from crashes, can be significantly reduced by retrofitting these vehicles with bumpers to be compliant with the current standard," said Robert Bocchieri, ARA senior engineering manager and crashworthiness expert. "The addition of ARA's retrofit bumper to LRVs that do not meet current safety specifications is a win-win for drivers, pedestrians, and LRV operators alike."
Communities and businesses depend on the connectivity provided by networks of safe and efficient roads, railways, waterways, and airfields. For more than 30 years, ARA has helped advance these critical national assets. To learn more about ARA's Retrofit Bumpers for Light Rail Vehicles, visit https://www.ara.com/retrofit-bumper-for-light-rail-vehicles/.
To see the Federal Transit Administration Report "LVR Bumper Safety Technology Deployment" visit https://www.transit.dot.gov/research-innovation/lvr-bumper-safety-technology-deployment-report-0247.