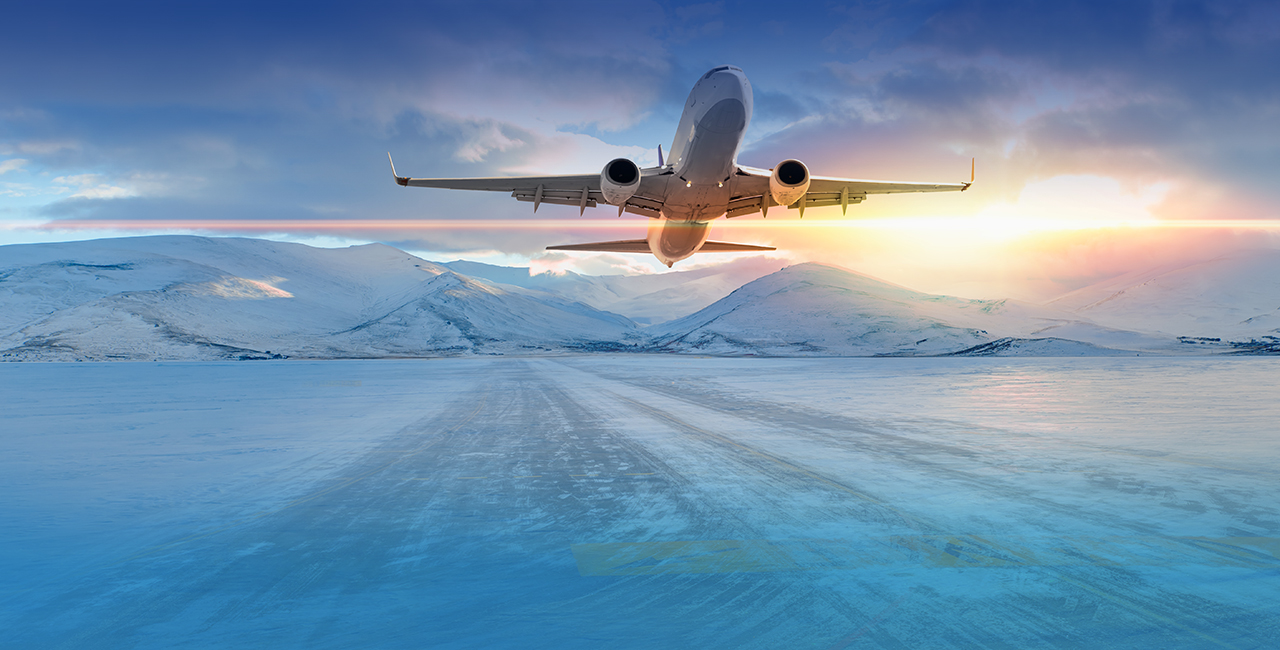 U.S. Senators Patrick Leahy (D-Vt.) and Jeanne Shaheen (D-N.H.) announced Friday that Applied Research Associates (ARA) of Randolph, Vt., has received an award totaling $5,237,915 from the U.S. Army Corps of Engineers Cold Regions Research and Engineering Laboratory (CRREL), through the System of Systems Consortium. 
This initial award gets work underway on a total contract worth more than $9 million to develop and install a transportation loading system inside the Army's Frost Effects Research Facility (FERF) in Hanover, N.H., the country's largest refrigerated warehouse designed to investigate, test, and evaluate the effects of extremely cold ambient and ground temperatures on different kinds of roadways and airstrips.
The transportation loading system simulates vehicle use of roadways and airstrips in extremely cold conditions to demonstrate whether and how certain kinds of pavements will stand up to heavy usage at freezing temperatures, testing that is essential for designing durable and long-lasting materials for infrastructure investments. The simulator can recreate tens of thousands of vehicle passes on a pavement in a single 24-hour period, enabling the best possible decision making about durability requirements before millions of dollars are invested in new infrastructure projects.
Leahy said: "This system, and the testing and research it leads to, will help transportation departments around the country make educated choices about the kinds of pavements they install, and will help every dollar go farther. Especially as President Biden proposes substantial investments in infrastructure to revitalize our economy, I'm proud that Vermonters were chosen to bring their expertise to the design and installation of this system that will revitalize our understanding of how to make that infrastructure go the extra mile."
Shaheen said: "Investing in the U.S. Army Corps of Engineers Cold Regions Research and Engineering Laboratory (CRREL) is an important way to bolster New Hampshire's leading role in support of our national defense. Ensuring the United States can remain competitive in extreme environments like the Arctic and enhancing our capabilities to combat the effects of colder weather due to climate change are essential to improving our military readiness. This funding will specifically address the use of roadways and airstrips in exceptionally cold conditions, which will better educate and inform our infrastructure investments. As the annual appropriations process gets underway, I'll continue to advocate for continued federal investments in CRREL, as well as cold weather research projects in partnership with Dartmouth College and the University of New Hampshire."
CRREL had previously operated a heavy vehicle simulator, but that system was antiquated, obsolete, and not designed for operation inside of the FERF. As a result, it could not be used to test pavements under heavy vehicle and aircraft loads in cold weather conditions, significantly limiting its usefulness to the scientists at CRREL. The new system will be designed and purpose-built for operation within the FERF, maximizing its utility to Army researchers interested in the effects of cold weather on pavement materials and design.
"We are tremendously excited to supply this critical test bed to the U.S. Army. After our success designing and delivering pavement test machines for the Federal Highway Administration last year, we believe this opportunity to build on that success will further establish ARA as an industry leader in pavement, infrastructure, and geotechnical testing and investigation systems."

David Timian, Senior Vice President and Manager of ARA's Automation and Geosciences Sector
Dr. Joseph Corriveau, Director of CRREL, said: "The new Heavy Load Simulator coupled with recent upgrades to the Frost Effects Research Facility (FERF) provide a giant leap forward in our continued efforts to modernize the Cold Regions Research Engineer Laboratory (CRREL), and will significantly enhance our ability to solve pressing challenges regarding the design and construction of transportation infrastructure used under sub-freezing temperatures."
ARA will spend the next few months analyzing requirements and developing initial system designs.  After a September 2021 preliminary design review, ARA will finalize its design and begin fabricating the system in January 2022. Final tests and acceptance of the system will occur in spring 2023, with full operations of the system beginning that summer in Hanover.
Visit here to read the release.