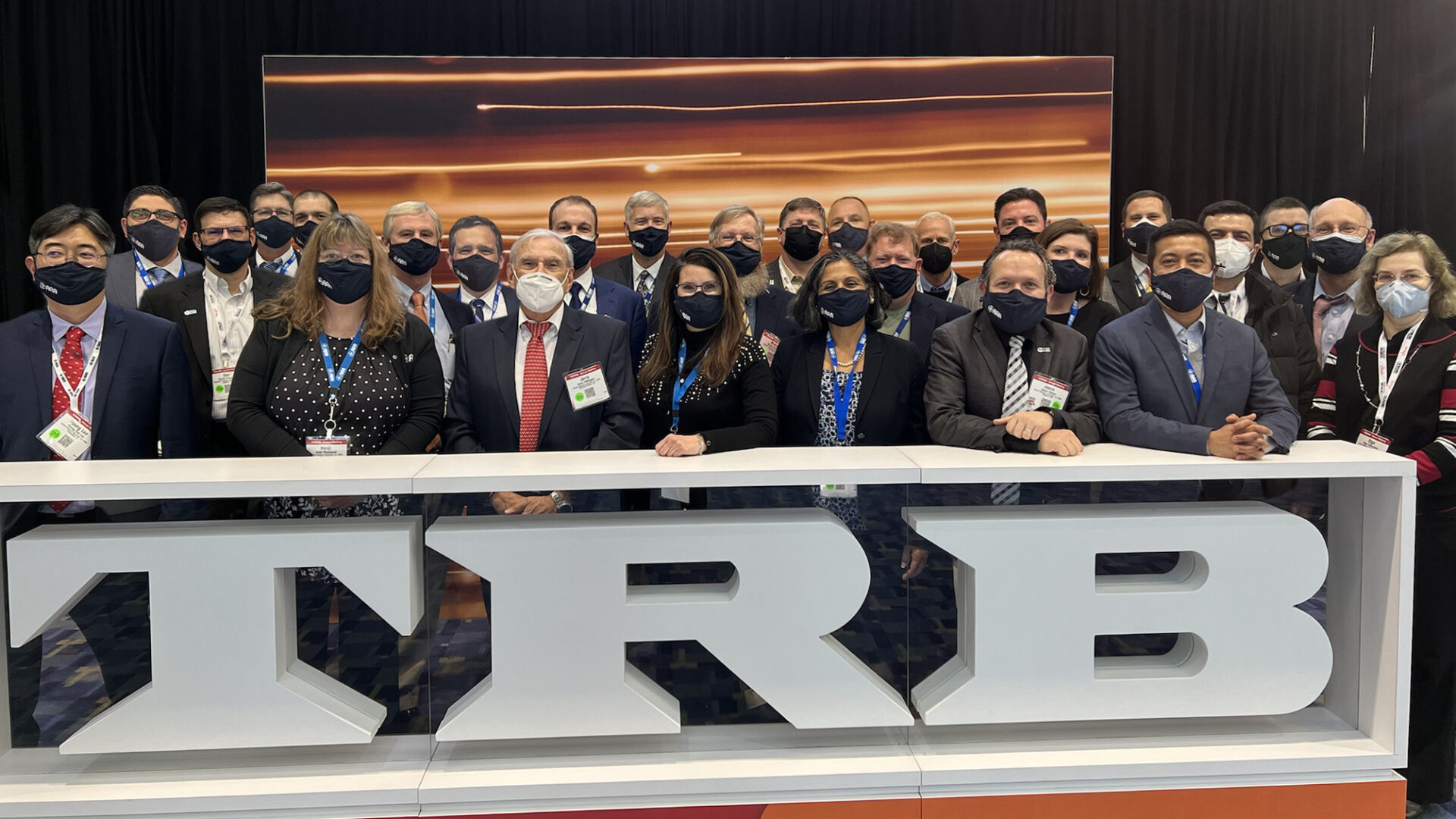 The Transportation Research Board Annual Meeting was held in person in Washington, D.C. earlier this month with an exhibit hall and hundreds of workshops, lectern sessions, poster sessions, and committee meetings. Applied Research Associates, Inc. (ARA) hosted a booth to highlight our pavement engineering research and consulting services for roadways, airfields, parking areas, and intermodal facilities.
As part of the National Academies of Sciences, Engineering, and Medicine, the Transportation Research Board (TRB) provides leadership in transportation improvements and innovation through trusted, timely, impartial, and evidence-based information exchange, research, and advice regarding all modes of transportation.
ARA Presentations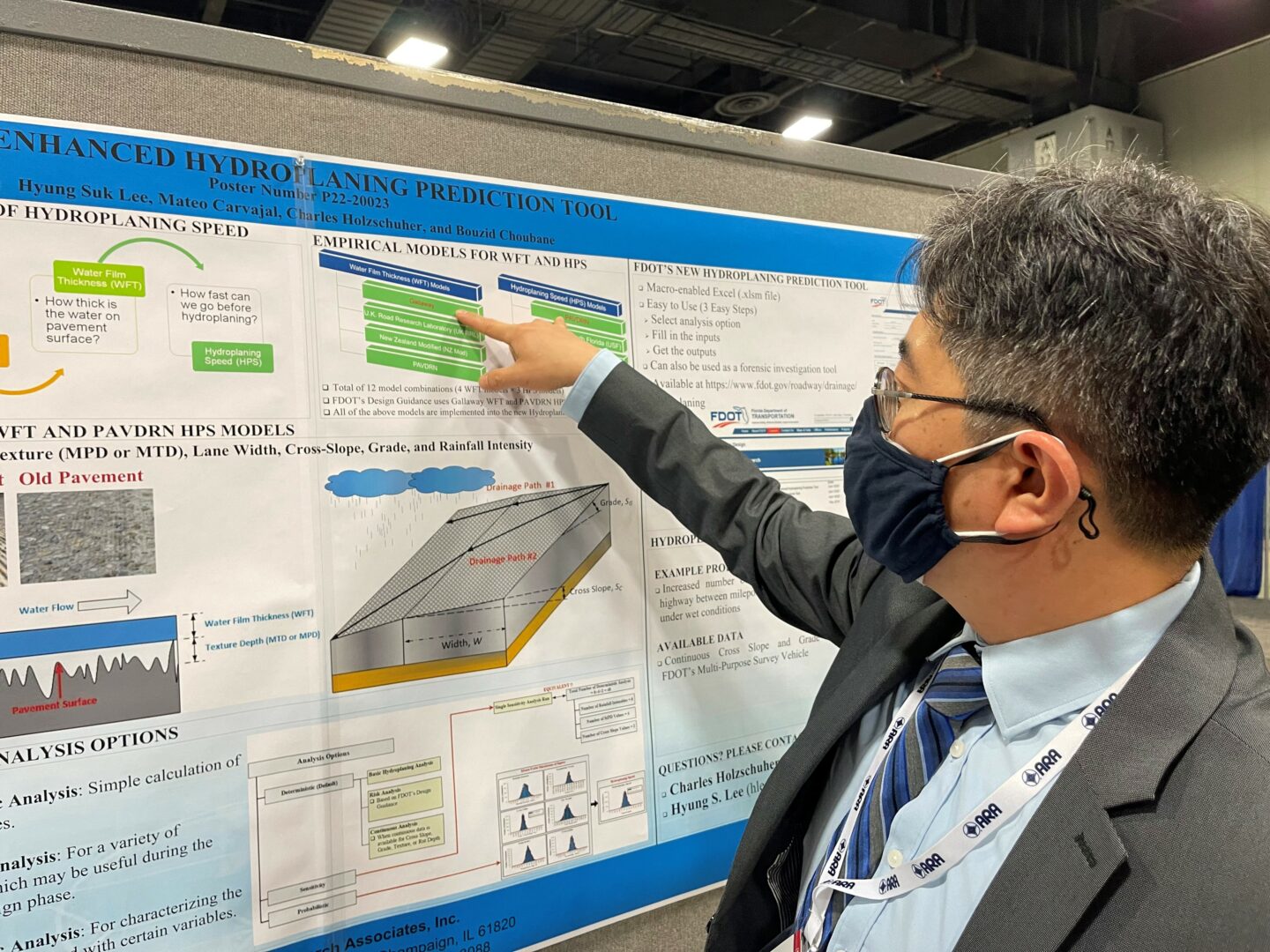 Principal Civil Engineer Dario Batioja-Alvarez presented his research involving rutting and fatigue performance of chemical, organic, and hybrid additive-based warm mix asphalts on airfields during a lectern session.
Senior Communication and Marketing Specialist Jennifer McCabe presented results of a pavement preservation market assessment conducted for the Federal Highway Administration (FHWA). Her committee presentation also included highlights from a new FHWA Pavement Preservation Marketing and Communication Plan.
ARA Poster Sessions
Senior Research Engineer Hyung Lee explained the benefits and features of the Enhanced Hydroplaning Prediction Tool he developed for the Florida Department of Transportation during a poster session.
Principal Engineer Olga Selezneva explained how long-term pavement performance data users can learn how to find and use realizable data suitable for design and analysis.
Senior Engineer Carmine Dwyer's poster highlighted an investigation of inlaid pavement marker (IPM) performance and safety effectiveness. Based on the aggregate results, IPMs, when installed with pavement resurfacing, significantly reduce all crash types examined.
Traffic Services Supervisor Dean Wolf and Principal Engineer Olga Selezneva presented study results focused on achievable weigh-in-motion errors ranges for different sensors and guidelines for WIM equipment and site selection.
Factsheets describing ARA's transportation products and services are located here. More information can also be found at www.ara.com/infrastructure.