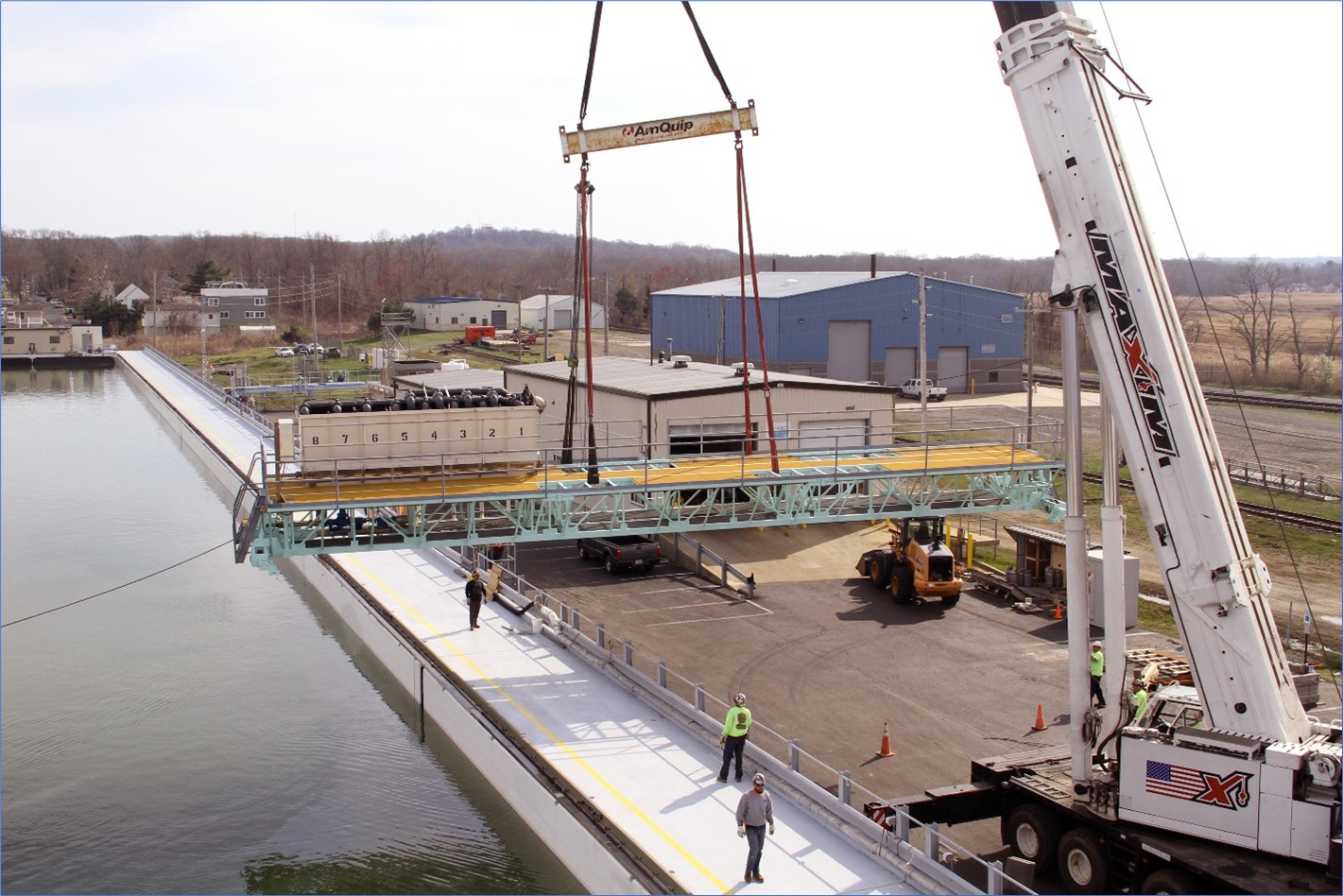 The Bureau of Safety and Environmental Enforcement's National Oil Spill Response Research and Renewable Energy Test Facility, known as Ohmsett, has now reopened after undergoing significant refurbishment over the past eight months as part of BSEE's ongoing maintenance plan. The U.S. Coast Guard's Atlantic Strike Team assisted BSEE in completing the refurbishment by refilling the 667-ft wave tank, the largest of its kind in North America, with seawater from the nearby Sandy Hook Bay — a three-day operation that ended on March 24, 2022.
"BSEE is committed to reducing any pollution impacts from oil and other fluids spilled on the Outer Continental Shelf," said BSEE Director Kevin Sligh Sr. "Ohmsett plays a critical role in testing oil spill response equipment, training responders, and mitigating the effects of a spill, whether from conventional or renewable sources."
"This is the largest, outdoor saltwater wave/tow tank facility in North America," said Eric Miller, BSEE Oil Spill Preparedness Division chief. "BSEE engineers worked closely with the facility operator Applied Research Associates to repaint and refurbish the tank and bridges, and to conduct the first end-to-end concrete analysis of the nearly 50-year-old structure."
Read the full release here.