Applied Research Associates, Inc. (ARA) was recently recognized as a Flying 40 recipient, again topping the chart of New Mexico's highest revenue-producing tech companies.
The awards, which began in 1998, aim to recognize the achievements of some of New Mexico's top-performing technology companies, while celebrating their contributions to the state's economy, according to the Albuquerque Journal.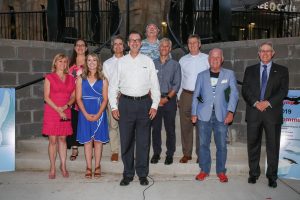 ARA received the award at the 22nd annual Flying 40 awards celebration June 17 at the Albuquerque BioPark Zoo.
New Mexico Governor Michelle Lujan Grisham wrote a letter recognizing ARA's achievement.
"Congratulations for being recognized as a Flying 40 recipient! Your company is part of a thriving technology industry and I am working hard to continue to create tech company growth opportunities. Please keep up the exceptional work, your impact to our state's economy and growth is crucial," she wrote.
ARA reported more than $289.5 million in 2018 gross revenue.
Visit the Albuquerque Journal to learn more about the Flying 40.