Data Analytics and Knowledge Bases
Large amounts of data are only useful when an analyst has the right tools and techniques to quickly and securely process it into actionable information that helps achieve mission success.
Graph/Network Analytics
ARA has developed novel graph analytics that allow analysts to quickly process huge hypergraphs to identify key storylines in the data.

We provide effective visual presentation solutions that simplify analysis of relevant data from large graphs to easily understood narratives and stories, an approach that allows analysts to incrementally expand the scope.

Our graph analytics tools build on advanced graph theory, big data analytics, and AI/ML techniques for reasoning over complex data and relationships.
SIGINT Knowledge Management and Analytics
ARA has developed systems that use AI/ML techniques to reason over Radio Frequency (RF) signals data and make assertions about operational environments.

Our teams are developing tools that facilitate the storage and efficient processing of signal data and uncertain interpretations of the underlying signal models.
OSINT Knowledge Management
ARA has developed techniques to elicit subject matter expert knowledge and encode it into rules and other structures that can automatically apply to new scenarios.
GEOINT Knowledge Management
ARA has developed techniques for processing large amounts 
These innovative capabilities are allowing ARA employees to make significant mission differences on a daily basis by enabling our customers to have analytical superiority over our adversaries.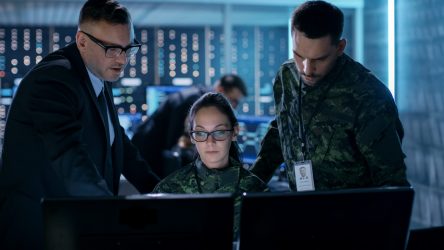 Chris Argenta Technical Director of Research  •  Tel: 919-582-3300