Crashworthiness & Human Injury Protection
Crashworthiness testing is necessary to assess the ability of a structure or vehicle to protect human lives in the event of an impact, but large-scale tests in crashworthiness can be costly.
ARA has greatly advanced computer modeling and simulation (M&S) tools and technologies to provide innovative solutions based on first principles simulation. In the area of infrastructure, ARA's M&S tools and software provide highly accurate, cost-effective alternatives to large-scale tests in crashworthiness, forensics, impact analysis, structural characterization, and fire protection.
We perform crashworthiness analyses regularly and help establish new standards for crashworthiness of highway vehicles, roadside hardware, aircraft, and trains. We also perform assessments of safety/security for transportation systems, and we serve as a member of the Federal Highway Administration (FHWA) Center of Excellence in Finite Element Crash Analyses.
First principles modeling is used to develop engineering-level tools to evaluate occupant injury evaluations, direct hit, and multi-hit response.
In addition to infrastructure and vehicles, our crashworthiness capabilities address analysis of occupant kinematics and injury potential in collisions and detailed modeling of crash dummies
We use a range of data collection methods and software packages, as well as develop custom software for specialized applications. ARA also uses our advanced knowledge of human physiology and mechanical properties evaluation to test and develop leading edge protective equipment.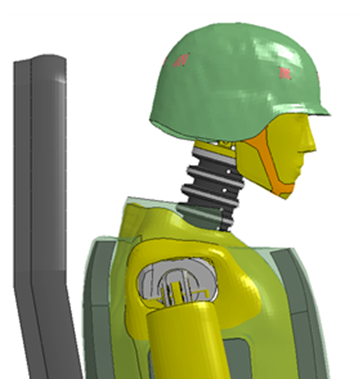 Our end-to-end crashworthiness solutions provide quick access to information about vehicles, infrastructure, and passengers to help agencies assess risks, modify standards, and enhance safety.
Robert Bocchieri  •  Tel: 650-397-5380