Building Information Modeling & Civil Integrated Management Services
Transportation infrastructure projects have a history of challenges and complications. Delays, cost overruns, communication and coordination complexities, uncertainty, and lack of information are common. Better managing the business process and the data used for developing and delivering projects is vital. Data need to be shared and leveraged throughout the project life cycle. The more proactively and effectively agencies utilize comprehensive and accurate project information, the better the results will be.
ARA provides innovative building information modeling (BIM) for transportation and civil integrated management (CIM) services for a broad range of transportation and infrastructure-related projects, programs, and asset management. We combine decades of research & development, technology deployment, and practical experience with proven processes and state-of-the-art BIM processes and capabilities to offer truly comprehensive services and technologies. Our efforts focus on information models that provide business process improvements, optimum results, and value to project, program, and asset performance.
ARA's staff include former DOT BIM managers and directors who established and led the largest BIM program in the country. We have the experience, expertise, and understanding it takes to implement, lead, and manage BIM from the ground up.
We help transportation agencies establish a sound BIM strategy, assess current capabilities, business processes, and information technologies crucial to success. If any gaps are identified, we recommend insightful, analytically driven actions necessary to undertake the best paths forward. Additionally, we will assess the framework for aligning with future pending open data standards for BIM currently underway. We will recommend the best options for ensuring a smooth transition to those standards once they become final. In fact, the guidelines we've established will likely drive those standards.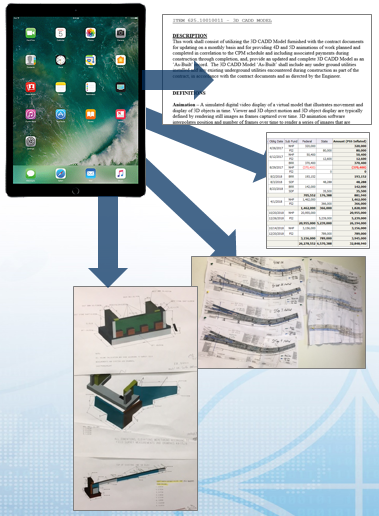 BIM provides the ability to leverage project information for those who require it. ARA's experienced BIM management professionals and subject matter experts use techniques and software tools developed from national-level research and honed on both large and small complex projects and programs.
Philip L. Bell PLA (NY), MPA  •  Tel: 518-598-8828