The FAA and airports nationwide are faced with the challenge of accommodating increased airport traffic safely. In response to these needs, the FAA's Airport Technology R&D Branch conducts the necessary research & development needed to:
Enhance performance of runways and taxiways

Increase safety of airfield operations

Provide higher visibility marking and lighting technologies

Mitigate nearby wildlife hazards

Implement new and efficient firefighting technologies
With over three decades of serving the airport and aviation communities, ARA is well versed in helping aviation agencies to conduct critical R&D and deploy innovative technologies. ARA understands today's aviation infrastructure challenges and is able to develop and deploy innovative, cost-effective, and practical solutions that enhance the performance and safety of airports and aviation systems.

ARA's early work in aviation/airport R&D focused on airfield pavements and included the development and deployment of the Pavement Condition Index (PCI) procedures that are still used today by most airports to assess airfield pavement conditions. Since that time, ARA has continued to advance airfield pavement engineering technologies and practices.
ARA is a key member of the technical support team that is helping the FAA's Airport Technology R&D Branch to enhance airport performance and safety and to ensure the adequacy of engineering specifications and standards in all areas of airport systems. ARA is helping conduct research, test & evaluation, and analysis that will advance a broad range of airport pavement and safety technologies.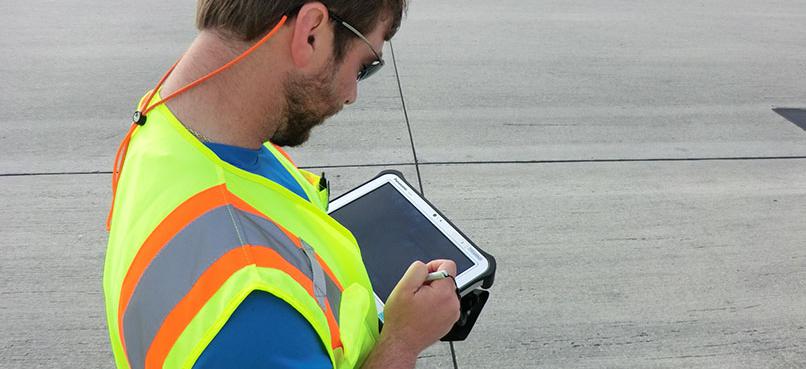 ARA employs a collaborative, multidisciplinary approach that combines subject matter expertise with proven technologies to deliver and deploy excellence.
Rich Speir PE  •  Tel: 410-540-9949