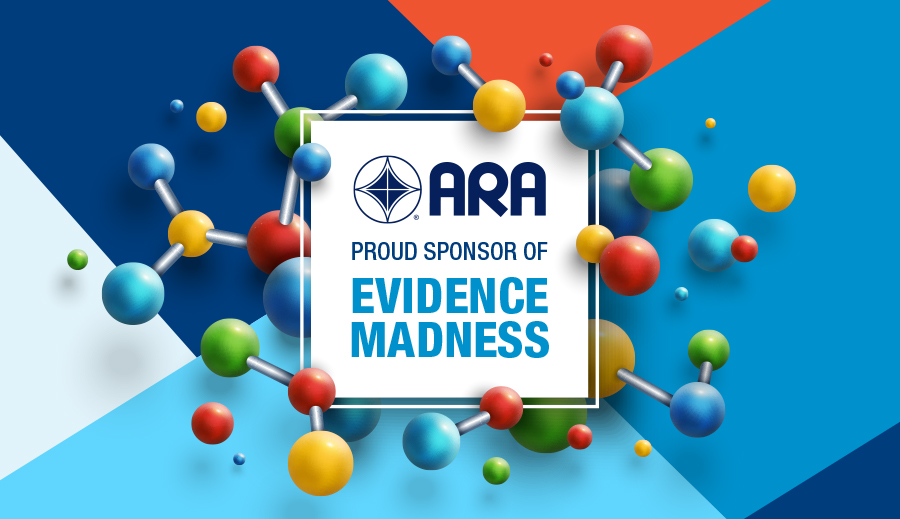 ARA is a proud sponsor of the Evidence Madness, a competition to identify important scientific research published within the last five years that will lead to new, transformative industries by 2040.
Evidence Madness is modeled after the basketball tournament March Madness. Instead of teams playing to win, research articles are pitted against each other to see which researchers are the most innovative. Awards include cash prizes of up to $2,040.
For the event, submissions are being sought in physics, chemistry, computer science, and the life sciences. Submitted evidence in each domain will go head to head in a competitive bracket competition until a winner is reached, according to Polyplexus, which hosts the event. Voters will weigh the quality of the evidence statement, the quality of the justification, and the likelihood that this evidence will foment a new, transformative industry by 2040.
Submissions open on November 17 and voting begins when the final bracket is published on November 20.
Polyplexus is developed by Aixxia, a not-for-profit consortium of cross-disciplinary experts, dedicated to exploring different means of amplifying the power of science, in the pursuit of invention and innovation.
For more information, visit https://start.polyplexus.com/evidence-madness/