Transportation Research Programs: Value Added, Success Stories and Program Management for Success
Transportation research centers often struggle to quantify the return on investment of their research and implementation efforts. They also recognize the need to market their efforts to increase implementation of projects and awareness of their research programs. This presentation will highlight critical emerging strategies to develop measures for implementation efforts, tell better stories, and provide lessons from research program training activities. Mr. Bittner and Mr. Elliott will provide examples from current and completed research in multiple states and a variety of programs.
Participants will learn:
The state of the practice on research implementation tracking and measurements

Tools to effectively communicate research results and impacts

Simple assessments for reporting return on investment and benefit/cost assessments

Qualitative approaches to collecting program impact information
The presentation draws upon the TRB Ahead of the Curve: Mastering the Art of Research Program Management training program and prior NCHRP, state, and local research administration activities.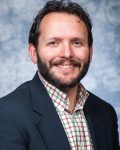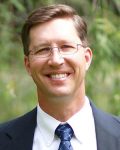 SPEAKERS - Jason Bittner and Kevin Elliott
Jason Bittner is ARA's practice area lead for transportation planning and policy and has an extensive background in transportation research, asset and performance management, and transformational technology planning. Mr. Bittner has authored research administration focused best practice guides and synthesis documents for the National Academies, including serving as the lead developer and instructor of the Ahead of the Curve: Mastering the Art of Research Program Management training curriculum.  The former Executive Director of the Center for Urban Transportation Research at the University of South Florida, Bittner has directly managed over $11m in research and planning projects.  He is chair of the TRB Section on Executive Management Issues, and a past chair of the Section on Research and Education.  He is also a member of the TRB Committee Research Coordinators Council. He has facilitated and participated in nine transportation research program peer exchanges and helped develop the Transportation Research Program and Project Management internet portal.  He holds degrees from the University of Wisconsin-Madison and The American University in Washington DC.  Mr. Bittner is a certified Project Management Professional.
Kevin Elliott is a senior marketing and communication specialist for Applied Research Associates, Inc. He has developed outreach and strategic communication plans and projects for the Florida Department of Transportation Research Center, the FHWA Office of Innovative Program Delivery, multiple FHWA Every Day Counts implementation teams, and the South Dakota Department of Transportation, among others. Kevin also manages creative design projects, including video production, graphic design and animation, and professional business writing. He has written for The Washington Post, Public Roads, Power Engineering, Business Energy, The Military Engineer, and FHWA's Innovator magazine, among others. He is also an adjunct professor at Florida State University, where he teaches courses in public relations writing, persuasion, and public speaking. He lives in Panama City, Florida, with his wife Kathy, daughter Annie, and 15 chickens.