Transitioning from Manual to Automated Distress Identification for the Florida DOT's Statewide Pavement Condition Survey
The Florida Department of Transportation (FDOT) is responsible for the maintenance and improvement of over 25,000 centerline miles of state highways. The traditional method for assessing the condition of FDOT's pavements has been the windshield survey, which is a subjective and labor-intensive process that can be difficult to get accurate results.
Automated pavement condition surveys (APCS) are becoming more common as technology advances. APCS use Data Survey Vehicles (DSVs) equipped with Laser Crack Measurement Systems (LCMSs) to scan the pavement and collect data on the condition of the pavement. Automated surveys are more accurate than windshield surveys, and they can be completed quickly.
FDOT is in the process of transitioning from manual to automated pavement condition surveys. This webinar highlights the advantages and disadvantages of the Data Survey Vehicles, the development of the Crack Rating estimation models and the main challenges of the current transition plan.
In this webinar you will learn about:
Advantages and disadvantages of data survey vehicles (DSVs) with Laser Crack Measurement Systems (LCMS).
Development of Crack Rating estimation models.
Main challenges and lessons learned from the manual to automated crack detection transition plan.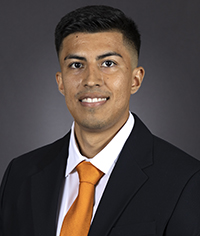 Mr. Carvajal joined the ARA team working on-site at the FDOT State Materials Office in January 2019. He was the activity coordinator for the statewide pavement acceptance and project performance program where he was responsible for scheduling high-speed laser profiler testing and reporting for FDOT's newly constructed and on-service pavements. Mr. Carvajal has been the activity coordinator for the LCMS Data Analysis program since March 2020. Mr. Carvajal is proficient in the analysis and reporting of pavement condition data, and he is skilled in the use of software tools including ICC Connect, LCMS RoadInspect, WinRp, VBA, Python, SQL, among others. Since he joined ARA and the SMO team, he has developed numerous software applications that are used daily for data analysis, processing, and quality control. Before coming to the US, Mr. Carvajal worked in the Colombian Mechanistic-Empirical Pavement Design Guide (MEPDG) and the National Roads Institute where he gained experience with non-destructive testing equipment including FWD and GPR.