Progressing Towards Performance Specifications for Pavements
Pavements can be designed to perform well for decades if produced and constructed properly using quality materials. Specifications play a crucial role in achieving agency-desired construction and materials quality, and thus pavement performance. One type of specification used to measure and evaluate quality is termed Performance Specifications. Simply stated, Performance Specifications are specifications that describe how the finished product should perform over time. Advancements in performance tests and software tools provide highway agencies and the pavement community with a unique opportunity to use performance tests and mechanistic models for performance comparisons, mixture designs, and pavement designs, while integrating these different phases in pavement construction using similar test methods and mechanistic principles. As compared to conventional quality assurance specifications, Performance Specifications represent a shift towards requirements commensurate with expected performance and a further shift of both risk and control from agency to contractor.
Participants will learn:
Why develop Performance Specifications

Steps towards implementing Performance Specifications

Index tests for mixture design, qualification, and acceptance

Performance modeling for enhanced Performance Specifications
The presentation draws upon a number of FHWA, National, and State Performance Specifications initiatives and the National Cooperative Highway Research Program project Guide for Implementing Performance Specifications.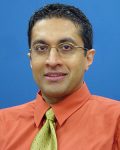 Dr. Shreenath Rao is a Principal Engineer and the Group Leader for ARA Transportation Research and Technology Transfer Group. He is a licensed Professional Engineer in Arkansas, Colorado, and North Carolina, with a Doctorate from the University of Illinois Urbana-Champaign. Over the past 24 years, Dr. Rao has led, managed, and participated as a researcher, consultant, content developer, and training instructor, for a broad range of pavements-, geotechnical-, and materials-related research, consulting, and technology deployment activities in quality assurance, construction, forensic analyses, structural evaluation & design, performance modeling, specifications development, experimental design, and data collection and analysis. He has worked closely with highway agencies across the U.S. on a number of initiative including towards implementing performance specifications. He is the Principal Investigator for FHWA projects Develop and Deploy Performance Related Specifications for Pavement Construction, Documenting Effective Use of Performance Specifications, and Performance Specifications Advances Quality Assurance for Pavements, and National Cooperative Highway Research Program project Guide for Implementing Performance Specifications. He is also the Principal Investigator for FHWA contract vehicles Highway Quality Assurance Program and Construction and Project Management Research and Technology Program and a member of the Transportation Research Board's Quality Assurance Management Committee.