Pavement Marking Mobile Retroreflectivity Data Collection: Applications and Return on Investment
Pavement markings provide essential roadway lane location information to both human drivers and the machine vision technology in advanced driver assistance systems. Their safety function is particularly important at night when they are often the only lane guidance to roadway users. To ensure that markings are meeting the needs of roadway users their visibility level should be monitored. The standard metric for assessing marking nighttime visibility is retroreflectivity, and the mobile measurement of retroreflectivity at posted speed limits is an effective method for monitoring marking performance. The two primary applications of mobile retroreflectivity data are timely identification of maintenance striping needs and quality assurance after marking installation. This webinar will explain what a mobile retroreflectometer unit (MRU) is, provide specific examples of transportation agencies using MRU data, and define the agencies' return on investment.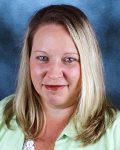 Speaker – Carmine Dwyer, P.E., ARA Fellow
Carmine Dwyer is a Senior Engineer and Group Leader in ARA's Transportation Infrastructure Division. She has over 20 years of project management experience and 15 years of experience conducting pavement marking research and consulting work.  For the past 5+ years, she has led approximately $3M in pavement marking mobile retroreflectivity data collection and analysis for many transportation agencies. She and her team have collected, analyzed, and delivered well over 150,000 line-miles of pavement marking data. Carmine is the former chair of the Transportation Research Board's Signing and Marking Materials Committee, and she currently serves as a co-chair of TRB's Traffic Control Devices Committee.