Paved Trail Management for Cyclists and Pedestrians
The coronavirus pandemic has brought attention to active transportation modes and the infrastructure needed to promote walking and biking in communities across the country. Across North America, the usage of trails has grown significantly since the start of the pandemic. The pandemic has emphasized the need to maintain trails in a state of good repair, a challenge for many agencies with limited funds. 
Well-maintained trails and bikeways lead to increased user satisfaction and continued usage. In order to actively manage these assets, regular condition assessments are required. Condition data is the foundation for the maintenance and rehabilitation decisions that protect the investment in these facilities. 
This webinar presents some innovative tools for trail network assessment, including data collection using mobile devices, cloud-based data analysis and web-based dashboard reporting and data visualization. Beyond pavement assessment, solutions for overall trail infrastructure management are presented, e.g. tools for evaluating traffic volumes, user speeds, urgent maintenance hazards and compliance with accessibility guidelines.
Learning outcomes:
Benefits of trail asset management

Applications for emerging mobile technologies in trail management

Demonstrated examples of successful trail management projects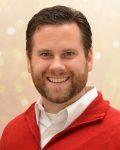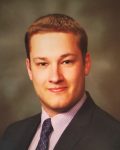 SPEAKERS - Mike Harrell and Aleks Kivi, MASc, P.Eng.
Mr. Harrell is a Principal Engineer in ARA's Transportation Infrastructure Division. He has 21 years of experience in pavement evaluation, pavement and roadway design, asset management, and pavement rehabilitation techniques. He has extensive experience with mechanistic pavement design and life-cycle cost analysis. Mr. Harrell has served many Public-Private Partnership (P3) pursuit teams, Design-Build teams, and Toll Authorities with pavement designs and life-cycle cost optimizations. Mr. Harrell is currently leading a project team deploying pavement and asset inventory tools for the Forest Preserve District of Cook County (IL) for over 150 miles of paved trails around the county. He has a BS and a MS from the University of Illinois at Urbana-Champaign and he is a licensed professional engineer in Illinois, Indiana, and Colorado.
Aleks Kivi is a pavement engineer with the ARA's Transportation Infrastructure Division in Toronto, Canada. He hold a Bachelor of Engineering degree in civil engineering from McMaster University and a Master of Applied Science degree, focused on pavement engineering from the University of Waterloo. He has broad experience in pavement evaluation, design and management for facilities ranging from major freeways to recreational trails. He is well-versed with numerous types of pavement evaluation tools, e.g. Falling Weight Deflectometers (FWD), Ground Penetrating Radar (GPR) and MIT-SCAN for dowel bar position verification. Mr. Kivi has provided pavement evaluation and design, maintenance planning and life-cycle cost analysis services to various municipalities, state/provincial agencies and concessionaires.