Vehicle Interface Controller
The Otonos Vehicle Interface Controller is a low cost ROS and JAUS interface between the vehicle and tele-operated or autonomous command and control.
Features
ARA's Vehicle Interface Controller (VIC) allows providers of autonomy or remote operations equipment to control equipped vehicles via an industry-standard Robotic Operating System (ROS) or Joint Architecture for Unmanned Systems (JAUS) interoperability (IOP) interface. The PBC has an onboard vehicle 'model' that interprets ROS and JAUS messages, and converts them into vehicle specific motions. With the PBC equipped, the platform is truly robot ready.
The VIC directly interfaces with CAN controlled vehicles. Vehicles with other digital, analog, or manual controls are interfaced with an optional breakout controller.
The VIC is a required system component for robotic control with our Tele-Op and Autonomy packages.
The VIC is found in the military, on construction vehicles, and in forestry equipment. The vehicles supported by the VIC grow every year! The complete list of features are:
Accepts ROS + JAUS commands for vehicle control

Provides vehicle specific feedback

Onboard power management system provides 5 minutes of power during brownout situations (e.g., vehicle starter engaged)

Optional authentication protects proprietary messages and locks out hackers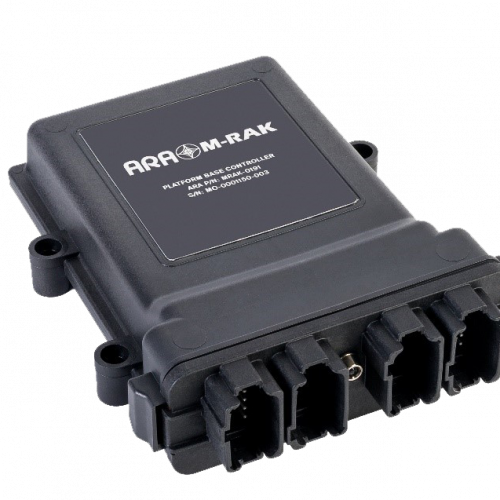 Purchase includes Vehicle Interface Controller, Pigtail R&D Cable, and Interface Documentation
Specifications:
8¼in. x 6¼in. x 2in.

1.2lbs

Protected against dust and water ingress (IP67)

Vibration resistant

12V or 24V Input
OEM equipment to vehicle manufacturers enables a robot ready product

Coupled with our Tele-op or Autonomy packages, enables remote or autonomous operations in traditionally dangerous fields

Military

EOD/Bomb Squads

Forestry

Mining

Environmental and hazardous material remediation

Enables robotic researchers to focus on autonomy