Modern Pavement Management with the United States Forest Service
Pavement Condition Index (PCI) and Pavement Surface Evaluation and Rating (PASER) surveys have been utilized for nearly 50 years to rate the condition of a network of pavements and to efficiently plan maintenance and rehabilitation.  Whether the surveys are conducted via foot-on-ground or by inspection of digital data, the process is typically reiterated from one network to the next and is largely straight forward.  However, the US Forest Service has a network of pavements that is spread across the entire country with hundreds of thousands of miles in between their routes, so traditional methods are not economically practical or timely.  Utilizing ARA's newly developed, portable digital survey system, PaVision, and Rival Solutions Rubix software for PASER surveys, ARA traversed the remote areas of California, Oregon and Washington to successfully collect nearly 2,500 miles of the Forest Service's network in just 3 months' time.
With the goal of updating their pavement management program, the US Forest Service contracted ARA to conduct PCI surveys, PASER surveys, high-def imagery and video, and ride quality data in Regions 5 and 6 of their national network of forests.  Region 5 includes all National Forests in the state of California and Region 6 includes all of Oregon and Washington.  With approximately 15,000 miles of dead heading between all of the routes, a tremendous amount of planning and coordination, along with a modern approach to pavement management made this project a success.
Participants will learn:
Modern methods for collecting pavement management data

How ARA and the USFS optimized efficiency; Amidst the COVID-19 pandemic and forest fires

Applications of the pavement management data collected as a part of this effort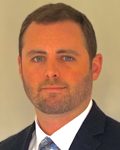 SPEAKER - Russell Knieriem
Mr. Russell Knieriem is a team lead and field crew supervisor for ARA's Transportation Sector.  Receiving degrees in Materials Engineering and Physics from Frostburg State University, he is presently an Engineer in Training awaiting his Professional Engineer exam.  With 9 years of experience at ARA, Mr. Knieriem has developed an expertise in construction, quality assurance, warm-mix asphalt technologies research, numerous non-destructive pavement testing methods, geotechnical exploration, prediction modeling and pavement management.  He has worked closely with Maryland, Virginia, New York and Kansas Departments of Transportation, the US Air Force, the US Forest Service and the Federal Aviation Administration (FAA) to support their efforts in pavement research, design, construction and management.  Working alongside FAA Program Managers on warm mix asphalt technologies research and development, his findings were published and presented at the American Society of Civil Engineers Conference in 2019, "Aircraft Tire Pressure and Pavement Temperature Effects on HMA and WMA Strains."  Currently, Mr. Knieriem continues to work with the FAA on the development of techniques and regulations for small Unmanned Aircraft Systems pavement management programs on airfields.