Missouri's Experience with High Friction Surface Treatments
Safety has become a primary focus of each and every project developed by the Missouri Department of Transportation.  After the successful application of High Friction Surface Treatments (HFST) as part of a Highways for Life demonstration project, MoDOT continued the use of these treatments.  However, the cost of HFST required the agency to investigate methods to evaluate the effectiveness of existing surfaces and to predict the safety benefit of potential locations.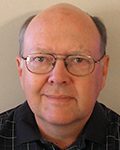 Mr. Bledsoe has more than 42 years of experience in Transportation Engineering, primarily in the areas of Planning and Transportation Management Systems. Before joining ARA in 2011, he served as System Analysis Engineer with the Missouri DOT, where he directed the development Missouri's pavement management program and played a major role in the development, construction and operation of the states' Transportation Management System database.