Masks and COVID-19: A Practical Perspective
The COVID-19 outbreak has brought masks to the forefront of the world's attention. The term "mask" has become a catchall term to describe any type of face covering on the market. We are almost a year into the pandemic, and there is still a great deal of confusion about the different types of respiratory protection devices (RPDs) and their benefits and drawbacks. In his talk, Mr. Heimbuch will provide an overview of the various types of RPDs and discuss pros and cons for each type. Mr. Heimbuch will also discuss research that is currently being performed on masks and provide a practical understanding of the results. He will close with an overview of research being led by ARA to understand how masks and face shields prevent spread of infectious droplets. This first-of-a-kind study simulates a standard CDC exposure (15 minutes at < 6 feet) between an asymptomatic donor wearing a mask and an unprotected recipient. At the end of this presentation, the participants should expect to learn the following:
Understand the various types of RPDs available and the pros and cons for each type

Obtain a practical understanding of the research that has been performed

Understand why "source control" is important and how that relates to masks

Be able to make an informed decision on the types of masks to be worn for your situation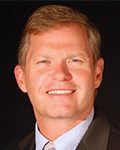 SPEAKER - Brian K. Heimbuch
Mr. Heimbuch has spent the last decade working with US Government agencies (FDA, CDC-NIOSH, OSHA, BARDA, DoD) to prepare our country for a respiratory protection shortage due to a pandemic. Mr. Heimbuch has led research on decontamination and reuse of filtering facepiece respirators (FFRs), and he is currently working to develop the next generation of respirators for health care workers. His experience and expertise has covered every aspect of respiratory protection/mask usage that is relevant to the current COVID-19 outbreak. He has published over 30 peer-reviewed journal articles and developed three consensus standards related to respiratory protection research. He is co-inventor on seven US patents and has presented at multiple national meetings. Mr. Heimbuch received a BS degree in Microbiology from Montana State University and an MS in Molecular Biology from Lehigh University. He is currently the Division Manager for ARA's Engineering Science Division in Panama City, FL.