Innovation Deployment: Strategies and Building Blocks to Adopt Innovations
Have you seen a new innovation that you would like to implement in your organization or agency? Would you like to push your organization to have an innovation culture? Specific topics that will be covered:
Innovation implementation process
Personal strategies to be a successful innovator
Cultural characteristics for an innovative organization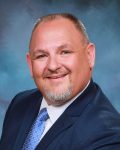 Speaker – Dr. Bill Vavrik
Dr. Bill Vavrik is a Vice President, Principal Engineer, and manager of ARA's Transportation and Infrastructure Sector. He joined ARA in 2000 and has been responsible for a diverse project portfolio including projects in transportation engineering, research, and technology deployment. He has been conducting research for State DOTs and at the National level. Dr. Vavrik is the program manager for ARA's support of the FHWA Innovation Deployment Program where he helps State and local agencies implement innovative technologies.