Florida Statewide Pavement Marking Data Collection and Management System
The visibility of pavement markings is an important aspect of a safe transportation system as they convey vital roadway warnings and guidance information to the traveling public.  Therefore, it is beneficial to maintain acceptable visibility levels of markings on pavements under all weather and lighting conditions.  To ensure the intended in-service visibility level is adequately maintained, the reflectivity must be monitored and quantified accordingly.
Historically, visibility or retroreflectivity of in-service pavement markings has been measured with handheld devices and visual inspections.  However, visual surveys are considered subjective, and the handheld measurements are tedious and potentially hazardous.  Consequently, the Florida Department of Transportation (FDOT) has focused on the use of a non-contact technology capable of assessing pavement markings continuously at highway speeds with improved safety, and efficiency.  The use of a mobile technology for measuring reflectivity has allowed FDOT to develop and, subsequently, implement a Pavement Marking Management System to improve the safety and night-time visibility of its roadways. Implementation of such a system provides an efficient and less subjective methodology to identify conditions that are detrimental to roadway safety, and to strategize mitigating solutions including the selection of appropriate materials and application techniques.  The system will ultimately result in an effective use of state funds while ensuring the safety of the traveling public.
This presentation will provide a description of the Florida Pavement Markings Management system and its subsequent implementation including FDOT's effort to ensure the quality, consistency, repeatability, and accessibility of statewide pavement marking retroreflectivity data.
Participants will learn:
Why pavement marking retroreflectivity is important

Background of Florida DOT MRU program

Florida DOT Pavement Marking Management System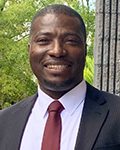 Dr. Edward Offei is a Senior Civil Engineer with the Transportation Infrastructure Division of Applied Research Associates. He joined ARA in 2014 as an on-site engineer responsible for the daily management of the Falling Weight Deflectometer (FWD) and Ground Penetrating Radar (GPR) testing program on ARA's pavement consultant services contract at the Florida Department of Transportation (FDOT) State Materials Office (SMO). Since 2018, Dr. Offei has served as ARA's on-site team lead and Pavement Marking Management System engineer responsible for coordinating the collection of the required 25,000 lane-miles of pavement marking data each year. He provides data collection assignments to ARA's on-site technicians and is responsible for ARA's quality control. He works closely with the entire MRU team (including the Quality Assurance contractor), conducts laboratory and field precision tests, and provides other engineering services to FDOT's Non-Destructive Testing group.