FDOT's Enhanced Hydroplaning Prediction Tool
This webinar will provide a brief description of FDOT's Hydroplaning prediction tool. This tool was developed as part of the effort to reduce hydroplaning accidents and is being used during the roadway design phase to evaluate the hydroplaning potential of Florida's roadways. The tool incorporates a total of four Water Film Thickness (WFT) models and three Hydroplaning Speed (HPS) models developed in the past, allowing for a total of twelve model combinations for the hydroplaning analysis. The tool also offers different analysis options that may be used to meet a variety of FDOT's needs.
Learning outcomes:
Factors affecting hydroplaning

Water film thickness and hydroplaning speed prediction models

How to use of the new HP tool for checking the final geometric roadway design parameters for hydroplaning potential

How to use the HP program as a forensic investigation tool for identifying specific locations that exhibit higher potential for hydroplaning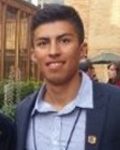 Mateo Carvajal is a civil engineer in the transportation sector of ARA. He earned his bachelor's degree at the University of Cauca, in Colombia and his master's degree at the University of Nevada, Reno (UNR). While at UNR, Mr. Carvajal worked as a graduate research assistant. He participated actively in several research projects for local agencies and the Nevada Department of Transportation. During his time at UNR he was the lead student for several research projects including the performance of Cold-in Place Recycling (CIR) asphalt, the evaluation the effectiveness of environmentally friendly recycling agents in asphalt mixtures with high ratios of RAP and RAS among others. 
Mr. Carvajal started at ARA as the on-site engineer overseeing pavement profiling for ARA's Pavement Performance Consultant Services with the Florida DOT. A year later he moved to the LCMS engineer position. His duties include coordinating the collection, analysis, and reporting of pavement condition data in the seven districts of the state of Florida. He also develops and maintains software applications that facilitate the processing of more than 15,000 miles of pavement condition data collected each year.