Earth Retaining Structures: the Forgotten Infrastructure Feature
Earth Retaining Structures (ERS) are an often-overlooked asset on many infrastructure facilities. ERS are critical features in both temporary and permanent applications on transportation, building and energy projects. Having design lives which vary from 3-100 years and unit cost variations approaching two orders of magnitude, ERS are commonly integral project components and significantly influence cost, schedule and long-term performance. Regretfully, ERS short (during construction), and long-term performance often disappoints owners, designers and constructors. This webinar provides a summary of recommended selection, design and construction guidance for their successful application.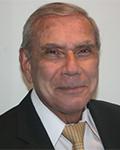 Speaker – Jerry DiMaggio, P.E., D.GE, M.ASCE, ARA-ASSOCIATE
Jerry DiMaggio has more than 45 years of experience in civil engineering and heavy construction. He is internationally recognized for his contributions to design, construction, forensic assessment, and dispute resolution and innovation deployment. As a Senior Principal Engineer – Associate at Applied Research Associates, Inc. (ARA), Mr. DiMaggio serves as project manager and technical subject matter expert on a diverse suite of projects. He holds B.S. and M.S. degrees in Civil Engineering, is a professional engineer in several states and is a Master Trainer. He has provided consulting services on approximately 1000 civil construction and business-related projects in all 50 states, throughout the Americas, several Middle Eastern countries and Australia. Jerry has presented hundreds of seminars and workshops. Mr. DiMaggio's technical areas of specialty include structural foundations, earth retaining structures, ground improvement techniques, engineered earthworks, risk management, forensic engineering, dispute resolution for transportation, building and energy projects and programs. He has participated in over 25 dispute resolution projects ranging from DRBs, Mediations, Arbitrations, and bench and jury trials in Federal and States proceedings.