Communication Tips for Engineers and Scientists
It has never been more important for engineers and scientists to communicate their work. That said, communicating technical topics is tough, especially to non-technical audiences. But you can do it! Join Kevin Elliott for this free webinar "Communication Tips for Engineers and Scientists" to learn practical methods for connecting with non-technical audiences, explaining your amazing work, and moving them to action. The tips you learn will help in marketing, client relations, project communication, and life generally. The best communicators get the best jobs, see their programs grow, and create more opportunities. You don't have to be a professional communicator to learn these skills. Kevin has taught hundreds of technical professionals to communicate better. You should be next. Sign up today.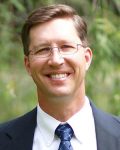 Speaker – Kevin Elliot
Kevin Elliott is a senior marketing and communication specialist with Applied Research Associates. He creates strategic communication plans and manages creative design projects for clients including the Federal Highway Administration, the Florida DOT, South Dakota DOT, and Ohio DOT, among others. He is also a university communication professor and nationally-sought public speaker and teacher. He has spoken to groups across the country, including the National Local and Tribal Technical Assistance Program Association (NLTAPA) annual meeting, the National Association of County Engineers (NACE) national meeting, the National Center for Rural Road Safety National Summit, the Texas Transportation Safety Summit, the FHWA Office of Safety annual retreat, and more than 10 Local Technical Assistance Programs (LTAPs).