Fully automated 3D modeling and terrain generation software from satellite imagery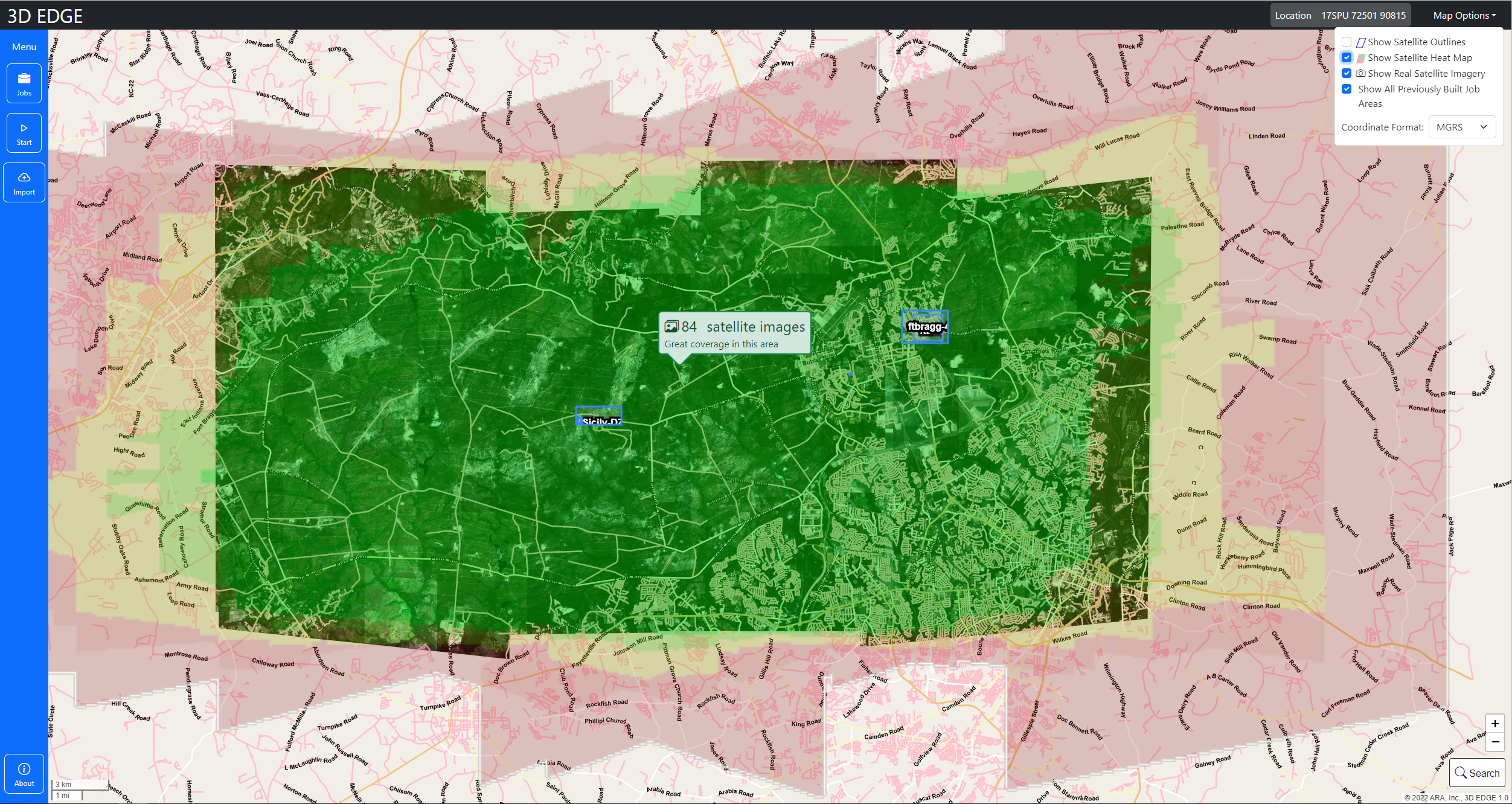 User Interface
The UI was designed for the soldier. Little to no training needed and no FSE or FSR support required.
Tactical Edge
With no other ISR assets available a user can build 3D models that import into the TAK suite for mission planning, rehearsals, and command & control. This can happen in garrison, on the plane, or in the AOR. The lightweight 3D models can be easily shared over low bandwidth networks with your TAK developed mission plans for users at the very tip of the spear.
Unlimited US Government usage rights,
ARA patented
Simple intuitive GUI
Software deployable to:

Laptops – denied mobile forward deployed units
Servers – Tactical Operations Center
Cloud

Crisp and compact
3D model outputs

Light weight, easy to share on
low-bandwidth networks
Easily ingested into the TAK suite

3D EDGE is powered by Landform Engine
US Patent number 11,423,610.
Fully automated 3D modeling and terrain generation software from satellite imagery powered by Landform Engine.